Apex Legends, one of the most popular battle royale titles available on mobile devices, will be shutting down this May. Launched in March last year, the game recently won the title of Best Overall Game on the Google Play Store.
Respawn Entertainment, the studio that developed the game, said in a blog post that it is shutting down the mobile version because they want to 'maintain the high-quality experience and content players deserve.' With about 90 days left before the servers shut down, here are some of the best Apex Legends Mobile alternatives you can try.
Free fire max
Garena's Free Fire Max is one of the most played battle royale titles in India. It pits 50 players against each other on a deserted island with the last man standing winning the game. Players can either play solo or team up with up to four other players.
Free Fire Max developers regularly add new characters and cosmetics items. (Image Source: Google Play Store)
The game has some great customization options and is constantly updated with new characters, skins, weapons and maps. All characters have unique skills and players can switch between different skill combinations using the loadout feature.
The graphics are similar to what PUBG offers. If you enjoy the now-restricted Free Fire, the game lets you log into your existing Free Fire accounts and transfer your progress and items using the FireLink feature.
Call of Duty Mobile
For years, Call of Duty has been the go-to game for players who enjoy multiplayer titles. Since its launch, Call of Duty Mobile has enjoyed the same popularity, and for good reason. The game is one of the most polished online multiplayer mobile games of all time and features multiple game modes such as Deathmatch in addition to a 100-player battle royale mode.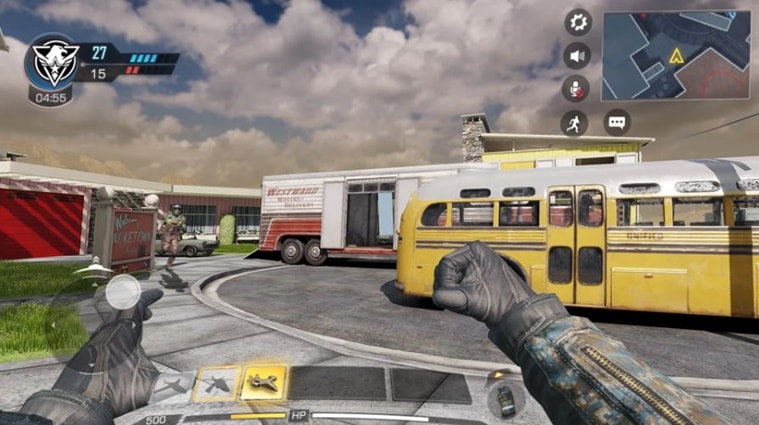 Call of Duty Mobile has casual and competitive game modes. (Image Source: Google Play Store)
Call of Duty Mobile has a huge arsenal of weapons that can be customized according to your preferences. Some options include the ability to change barrels, grips, stocks, and colors. Players can also unlock operators and combat instances as they progress. Like Free Fire Max, it offers several loadout options that can be chosen before you start the game.
Developers are known to release new content every season and bring new game modes, maps, rewards and themed events. And for those with limited storage space on their devices, Call of Duty Mobile developers have reduced the initial app size and let users choose if they want to download HD resources, maps, operators and weapons.
New Kingdom Mobile
Last year, Battlegrounds Mobile India (BGMI) was removed from Google Play Store and Apple App Store. Krafton, the developer of both BGMI and PUBG Mobile, recently launched a new game called New State.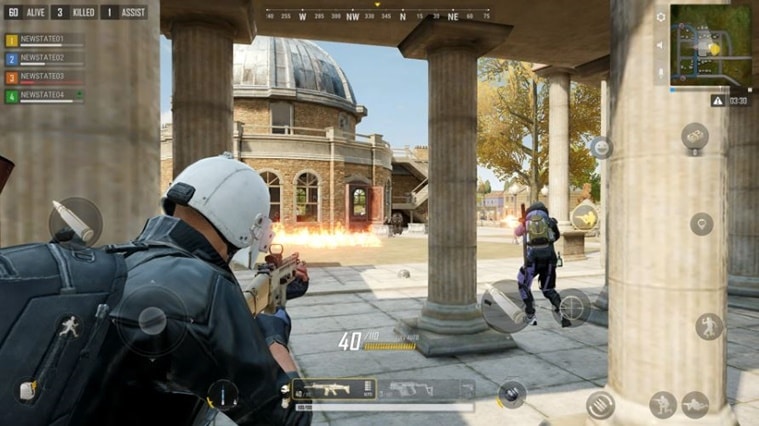 New State Mobile is set in the year 2051. (Image Source: Google Play Store)
Set in a futuristic environment in 2051, the premise and basic gameplay is similar to PUBG where the last person standing wins the round. Compared to BGMI and PUBG Mobile, New State Mobile has faster gameplay, improved visuals and more intense guns. Players can also use sports cars, dune buggies, motorcycles, speedboats and hand gliders in the future.
It seems that Crafton has also taken notes from the Call of Duty Mobile developers, with a new stat mobile including remote control drones, neon sights, ballistic shields and a bullet meter among other features.
Fortnite Mobile
While Fortnite is not available on the Google Play Store and the Apple App Store, it still remains one of the most played games of all time. Available for download from the Fortnite or Epic Games website, the mobile version is similar to its desktop counterpart in terms of both gameplay and graphics.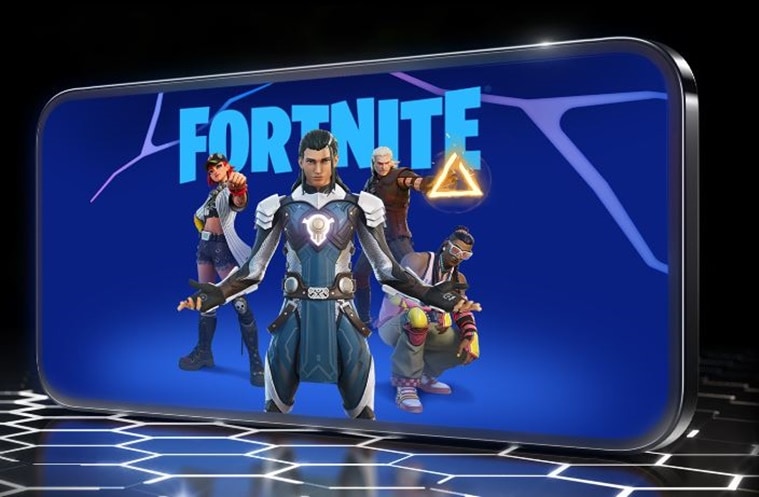 Fortnite on mobile offers the same experience as its desktop counterpart. (Image Source: Google Play Store)
For those not immersed in the cartoonish world of Fortnite, the battle royale title places 100 players on an island where they must craft items, build weapons, find weapons and eliminate others. Fortnite also requires players to build temporary structures that can be used defensively or gain an advantage over their opponents. If you're not into building structures and want to shoot others, the developers have added a no-build mode that offers a traditional battle royale experience.
Apart from this, Fortnite offers many customization options and features many characters from the DC and Marvel universes in addition to popular characters from movies and other games. The only downside is that the game selection runs on high-end devices.
ZombsRoyale.io
If you are tired of realistic shooters with advanced mechanics and slow gameplay, try ZombsRoyale.io. The arcade shooter has 2D graphics and simple controls and mechanics. With over 30 million players worldwide, it is one of the most fun battle royale titles available on mobile devices.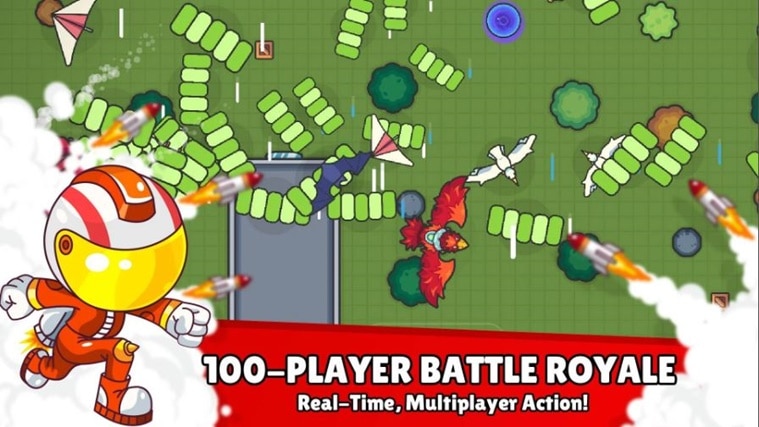 ZombsRoyale.io is a simple 2D battle royale title (Image Source: Google Play Store)
The game follows the tried and tested battle royale formula and has multiple modes like 50v50, Zombies, Superpower, Crystal Clash and Weapons Race. Each season, developers add cosmetics and collectibles to the game, with over a thousand character customization options already in the game, which can be unlocked through in-game coins.