The writers of Drive to Survive must be loving the Brazilian GP weekend. We're only through sprint qualifying and there's already a lot of drama. Among the big events, like Kevin Magnussen's pole and George Russell's sprint win, some events slipped through the cracks. For example, the feud between Red Bull teammates Max Verstappen and Sergio Perez.
Advertising
Article continues below this ad
Before talking about the outcome let's recap the origins of the tension between the two. During the sprint race, Verstappen fell down the pecking order from P1 to P4. A rare slow pace in Verstappen's RB18 saw him overtaken by Russell, Sainz and Hamilton. In P4, Verstappen met his teammate Perez in fifth.
Advertising
Article continues below this ad
Perez Communicated He wants to pass Verstappen so he can start the race in P3 and gain an advantage over Leclerc in the upcoming race. Perez wanted a position advantage to improve on his five-point lead over Leclerc in the Drivers' Championship standings.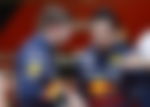 Red Bull issued no such team order, much to Perez's displeasure as the two held their positions. It didn't go well for Perez as he tried to maintain his second place in the championship. This certainly didn't go down well with the fans as Perez obeyed every team order in favor of his teammate, who is already a world champion.
Dive deep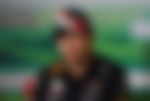 However, signs of tension did not become public until fans noticed Perez and Verstappen's social media activity.
Sergio Perez and Max Verstappen are no longer friends, at least on Instagram
The Red Bull men, after the race, took to Instagram and quietly communicated their revenge through a simple gesture. The teammates unfollowed each other on Instagram. Fans caught this update thanks to the public nature of their social media activity.
Fans took to Twitter to react to the two unfollowing each other.
CHECO unfollowing MAX on Instagram LMAOO HES ME FR

– val🧣 | danke seb💚 (@rosestofall) November 13, 2022
Ho Cha's unfollowing Max on Instagram is funny but it's not that deep

— notlimah44 (@notlimah44) November 13, 2022
Perez's decision surprised fans, but many connected the dots to the incident during the sprint race.
Checko unfollowed Max on Instagram? He finally had enough 😭😭😭😭

— Aaron (@AaronMolloy6) November 12, 2022
Check out this story: Two decades later Red Bull recreated the disastrous 2002 Austrian GP
Advertising
Article continues below this ad
Yes I watched the sprint race, but apparently Checo unfollowed Max on Instagram? I'm just confused

— Lynn (@formulalin) November 12, 2022
Advertising
Article continues below this ad
Small or not, Sergio Perez made his feelings clear about a team order that never came. But what do you think? Should Red Bull have swapped Perez and Verstappen?